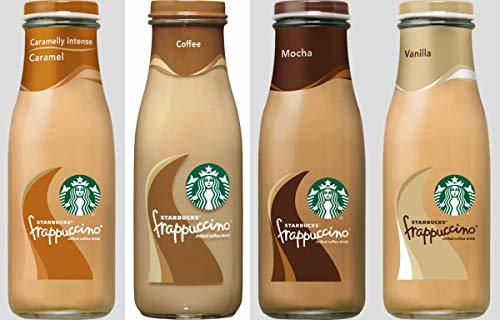 Another day, another TikTok life hack has arrived to make your day better.
TikTok User @Naatalie_Lee shared a tutorial about how you're supposed to be drinking those bottled Starbucks frappuccinos. It turns out, we've all been drinking them wrong this whole time. Instead of drinking them chilled or over ice, you're actually supposed to put them in the freezer for a few hours before drinking. When you put them in freezer, the liquid transforms into a frappuccino.
"So I saw on TikTok that you're actually supposed to put these in the freezer in order for it to turn into a frappuccino," Natalie narrates in her own TikTok about the bottled beverage. She then placed the bottle in her freezer and left it there for a "couple of hours." Natalie then took the bottle out of the freezer and shook it before opening. As she shakes the bottle, viewers can see the liquid turn into the thicker texture of a frappuccino.
After her post went viral a number of other TikTok users shared their surprise that this how those bottled frappuccinos are meant to be consumed. One commenter claiming to be a Starbucks employee even said they hadn't realized this before.
Will you be giving this a try?
Photo: Getty