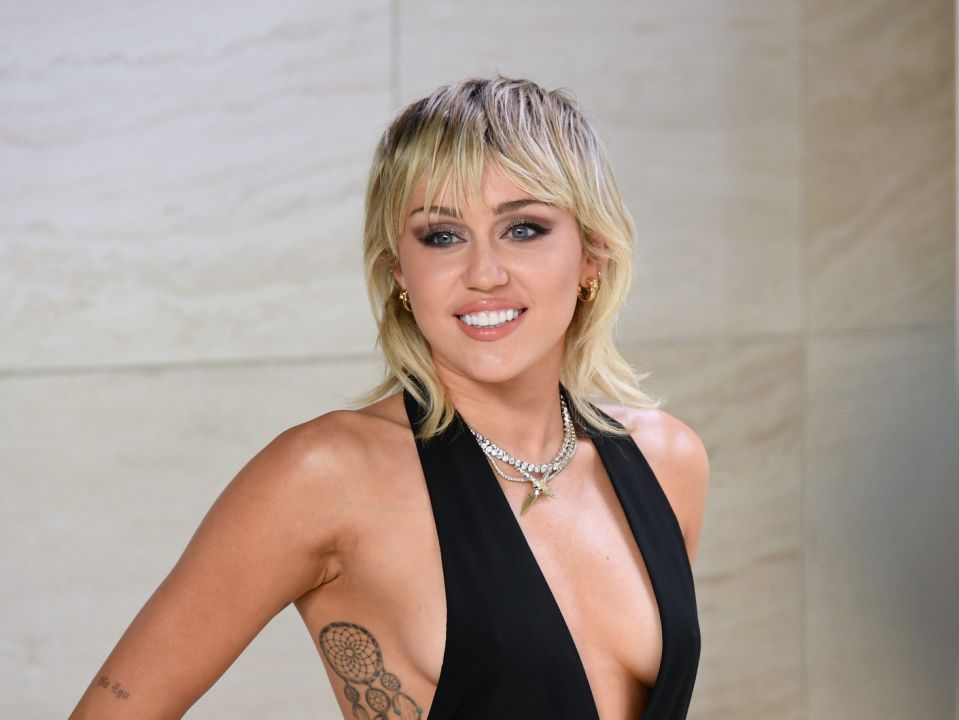 Miley Cyrus became a little emotional embracing the latest member of her family of furry friends.
On Sunday night (February 21), the "Midnight Sky" singer-songwriter took to Instagram to introduce fans to a new dog she rescued, a pit bull named Angel, in a teary-eyed selfie with a heartwarming message.
"I thought I lost you when you ran away to try & find me. I thought I'd never see your sweet face again. I turned around and you were gone & on the days went. I kept the moments that we were in. Cause I hoped in my heart you'd come back to me my friend. And now I got you... But I thought I lost you," Cyrus captioned a series of pics with her pups, citing the lyrics to her 2008 song, "I Thought I Lost You."
Cyrus also used the post to honor her late dog, Mary Jane, who passed a little over a month ago.
"Almost two months ago my best friend a rescued pit mix Mary Jane left this world. I knew she wasn't gone for good," Cyrus continued. "She had out lived the body she was in but she never said goodbye ..... with her eyes she whispered 'See you soon Bestie'."
"Mary Jane defined loyalty and would never break a promise. I feel her here with me blessing this new member to my family [whose] name is 'Angel' because she was delivered to me by one... My Mary," she added. "It breaks my heart to know Angel was sleeping on concrete in a shelter for 3 months before finally making it home. … I am head over heels in love."
Meet Miley's new dog, Angel, in the photos above.