Drake dropped truth bomb after truth bomb on the double-disc that is Scorpion. Before the album was released on Friday (June 29) at midnight, all was calm. That is, until midnight struck and all hell broke loose — with each rhyme that Drake rapped, it suddenly seemed like another truth was revealed, whether it involved his own family life (yes, he has a son), his feud with Pusha T and Kanye West, and even some relationship and crushin' drama (Rihanna? Bella Hadid?)
Do yourself a favor and queue up all of Scorpion, plug in your headphones and listen to the 25 songs about Drizzy's life. Here are 15 of the secrets he revealed:
1. He has a son.
Yes, as Drake so carefully detailed on "March 14," Drizzy does, indeed, have a son — revealing on the track that the DNA test came back positive, Drake found out in Miami, and boy's birthday is Oct. 11. Drake laments on how he's only seen his child a few times, but wants to be actively involved in his life, rapping that he hopes he and his mother are on better terms by the time this track drops.
2. He clapped-back at Pusha T.
No one will forget Pusha T's outing of Drake's "secret son" on "The Story of Adidon," even going so far as to call Drizzy a "deadbeat" dad. It might not have been the track to end the rapper's career, as that one had been shelved, but he certainly addresses that beef.
On "8 out of 10," Drizzy raps: "The only deadbeats is whatever beats I been rappin' to."
3. Could he ignite a feud with Cardi B?
Drizzy has a song called "Finesse" on this record, and Cardi is featured on Bruno Mars' track by the same name. He also sampled the same Lauryn Hill song, "Ex Factor," on "Nice for What" that Cardi used on "Be Careful." Hmmm...
4. Drake "collaborated" with Michael Jackson.
Drizzy collaborated on the album by using never-before-released material from MJ on "Don't Matter to Me."
5. He's crushin' on Bella Hadid.
Vulture points out that Drake hints at Bella Hadid throughout the album, particularly on songs like "Sandra's Rose" and "Finesse." The two were rumored to have a short fling.
On "Sandra Rose," the reference is obvious: "My house is full of supermodels just like Mohammed Hadid," Bella's dad.
On "Finesse," the references are obvious — she's walked in numerous NYFW shows, and the comment about her sister, Gigi.
"I want my baby to have your eyes, I'm going against my own advice / Should I do New York? I can't decide / Fashion week is more your thing than mine." He later raps: "You stay on my mind / You you and your sister are too hot too handle."
6. But Is "Summer Games" about Rihanna?
Some have speculated that this track is about his and Rihanna's relationship, since it deals with a short relationship that happened in the summer. As Genius points out, this could have to do with Rihanna because she was featured on Drake's Views song "Too Good," which occurs on the Views album before the "summer" part of the album is over. Still, it's all just speculation for now.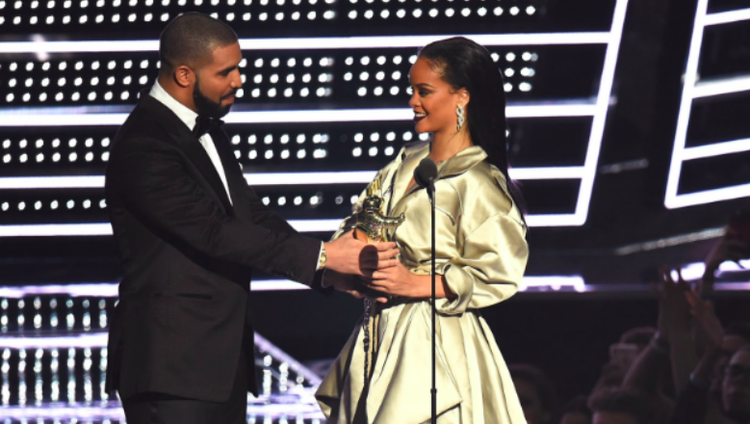 7. He's a huge fan of '90s R&B
Drake has interpolated everyone from Lauryn Hill, Aaliyah, and Mariah Carey on this album — not to mention his "collaboration" with some unreleased Michael Jackson music.
8. JAY-Z & Drake are OK again.
Drake and JAY-Z have had their fair share of beef over the years, but prove that all is good now, thanks to Hova's guest-rap on "Talk Up."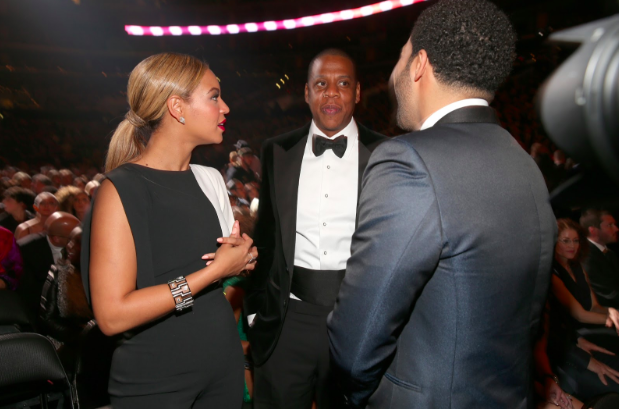 9. He's had beef with Meek Mill and Diddy.
"I've had real Philly n****s try to write my ending / I've had scuffles with Bad Boys that wasn't pretending," he raps on "Survival," alluding to his beef with Meek Mill and that time hands were thrown with Diddy, who he obviously references here with the nickname Bad Boy.
10. Drake responded directly to Kanye.
"Too close to snipe you, truth told, I like you / Too bold to type you, too rich to fight you / Calm down, you light skin!" Kanye rapped on "No Mistakes," reportedly about Drake.
Drizzy responds to Kanye directly on "8 out of 10," rapping: "Too rich for who? Y'all just got rich again / Who grips the mic and likes to kill they friends?"
11. There's an A-side and B-side to the album.
The whole "A-side, B-side" thing comes back in the days of record players and cassette tapes, where all the "strongest" (read: best) music was on the A-side, and the more eccentric songs that didn't fit on the real album were delegated to the B-side. Now, with Scorpion, it doesn't exactly hold the same meaning — considering all 26 songs on the record are bangers.
12. His album title may come from the fact that he's a Scorpio.
Drake, born Oct. 23 — just many years and 11 days before his son — is a Scorpio, and many have made educated guesses that the album comes from his zodiac sign. Plus, a scorpion stings — something Drake does to a few of his enemies throughout the record.
13. "Ratchet Happy Birthday" is gonna be the song you sing to your squad.
There's no doubt about it: Drake literally invented a new happy birthday song, and it is so much more relatable to that one everyone's been singing to you since you were a kid.
14. Other features on the album include Nicki Minaj, Future, Ty Dolla $ign, and Static Major.
You know, in addition to Michael Jackson and JAY-Z.
15. He's all about living in the moment.
Or at least slams those who don't, unearthing their true unhappiness. On "Emotions," he raps:
"I know a girl whose one goal was to visit Rome / Then she finally got to Rome / And all she did was post pictures for people at home / 'Cause all that mattered was impressin' everybody she's known."
It gets dark pretty quick: "I know a girl happily married 'til she puts down her phone / I know a girl that saves pictures from places she's flown / To post later and make it look like she still on the go."