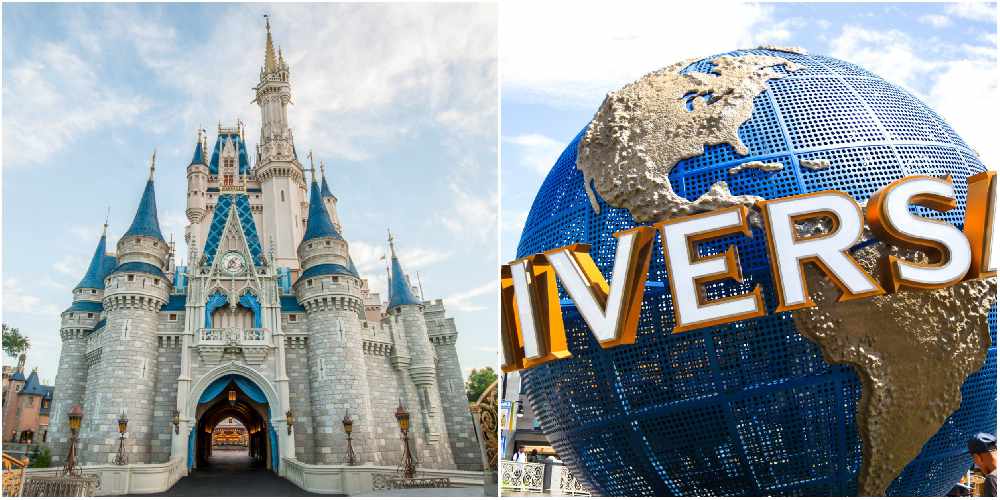 Do you love theme parks? Is riding the biggest, tallest and fastest roller coaster your idea of a relaxing vacation? If so, then you've come to the right place. A new job listing has popped up that will have you visiting two of the world's biggest theme parks for three weeks. Here's everything you need to know about this thrilling potential job.
U.K. travel agency Ocean Florida is seeking a "Florida Theme Park Tester" to experience Walt Disney World and Universal Studios Orland on their behalf. According to Ocean Florida's job listing, the professional Florida Theme Park Tester "will spend three magical weeks in Orlando's most popular theme parks during April/May (depending on availability) and will be tasked with providing essential feedback on each park."
Ocean Florida requires the lucky candidate to provide feedback on a number of aspects of the theme parks, including overall experience, quality and variety of food and drink, souvenirs and brand merchandise and suitability for families/couples. They'll also be asked to rate the thrill factor for each ride, show, and display, rate the parades and photo ops for guests.
This position has a £3,000 ($4,000) salary in addition to travel and accommodation costs being covered by Ocean Florida. There's also an option to bring a partner, family member or friend along for the adventure, too. Their travel and accommodation costs will be covered by Ocean Florida, as well. All participants must be at least 18-years-old.
Ocean Florida will also provide a daily budget to cover specific activities within the parks for review, including sampling some delicious menu items. The costs of fast passes and photo passes will be covered by Ocean Florida, as well. The travel agency will also provide a Go Pro camera to capture all your content, as well as a Fitbit to measure steps and heart-rate during the various activities in the park.
If you're interested in applying to be a Florida Theme Park Tester, all you have to do is head over to Ocean Florida's website . The application window closes on January 31, 2020. Good luck!
Photo: Getty