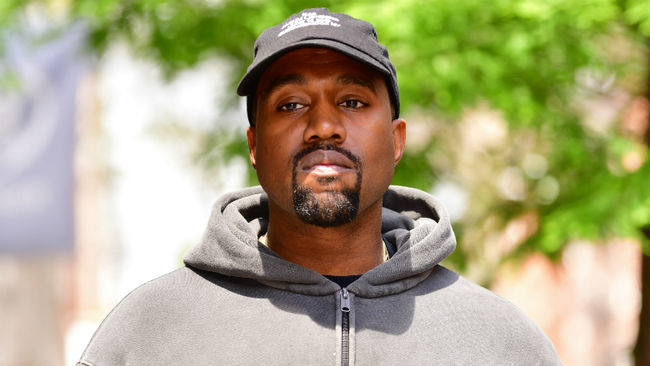 Kanye West is calling up the big dogs to help him with his upcoming album, Yandhi.
According to TMZ, the "I Love It" rapper is "bringing together a hip-hop dream team" to work on his twice-delayed project (which still has no release date) in Miami. Ye's reported all-star line up includes Lil Wayne, Migos, Timbaland and 2 Chainz. He is also said to be working with rising stars Tee Grizzley and YNW Melly. Sources additionally told the gossip site that Kanye's Miami recording sessions are going down inthe $14 million South Beach condo he recently gifted his wife, Kim Kardashian.
As previously reported, the "All Mine" rapper gifted Kim the condo for Christmas. He reportedly surprised the Keeping Up With The Kardashians star with the "mega-unit" which is in super, super exclusive South Beach condo building Faena House, dubbed "Billionaire Beach Bunker." The unit is said to be 4,700 square feet with 4 bedrooms, 5 1/2 bathrooms, and it also features a huge terrace. The 18-story building, which is reportedly occupied by "hedge fund gazillionaires," also has a gym, pool, and spa.
Insiders told TMZ Kanye and Kim plan to split their time between Los Angeles and Miami.
News of Ye's Miami recording sessions came just after Kim shared an inside look at the rehearsals for Kanye's latest project deemed "Sunday Service." In clips shared to Kim's IG Story on Sunday (January 6), Kanye is shown working through his older tracks like "Father Stretch My Hands," "Heard 'Em Say," "Ghost Town" and "Reborn," along with a full choir. Kim later tweeted that the "Sunday Service" will be a recurring weekly. "Just hearing music as our Sunday Service was super inspiring. See you next Sunday," she wrote on Twitter.
Photo: Getty Images